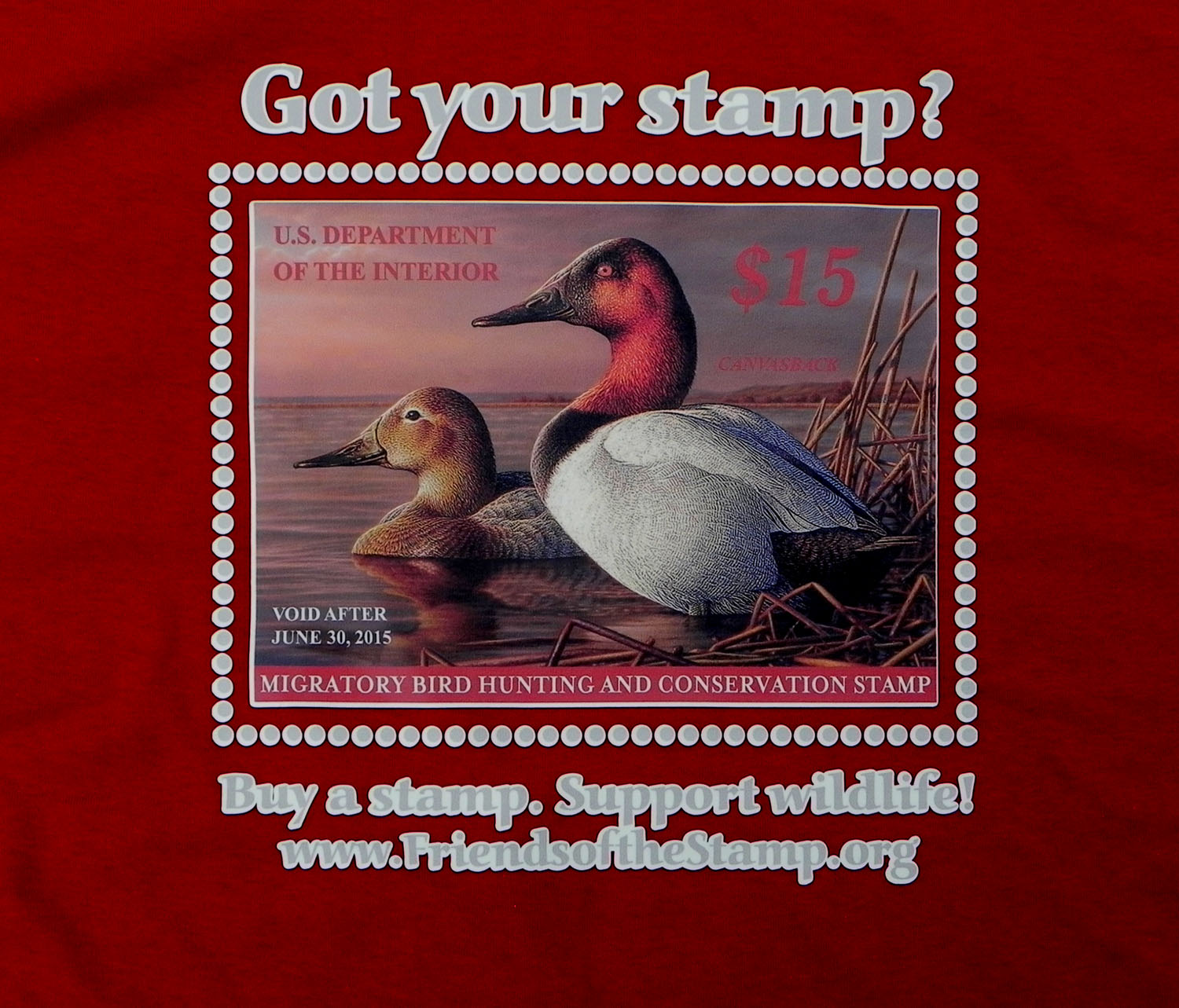 The Friends of the Migratory Bird/Duck Stamp has created a t-shirt with the 2014-2015 image of the Stamp. The stamp image, of course, shows a pair of Canvasbacks painted by Adam Grimm. Through the t-shirt, we want to spread the word about the unique role that the Migratory Bird Hunting and Conservation [Duck] Stamp provides. We have a simple goal in producing the t-shirt: to increase the appreciation and sales of the stamp.
The t-shirt comes in five standard sizes (S, M, L, XL, and XXL), and it comes in two colors (Cardinal Red and Dark Chocolate). The sample image/wording shown here has the Cardinal Red background.
You can order your own t-shirt by using this order form.
Finally, by using the 2014-2015 stamp image on the t-shirt, our Friends acts as a Nonexclusive Licensee of the United States Fish and Wildlife Service, with the Stamp design the property of the United States Government. Also, as part of our use of the stamp image, five percent (5%) of the price of this t-shirt is deposited into the Migratory Bird Conservation Fund, the fund where Duck Stamp dollars are sent for acquisition of wetland, bottomland, and grassland habitats in the National Wildlife Refuge System.
Yes, by buying a t-shirt you will also help secure actual habitat!